Why Wee Bands?
Since 2019, our Wee Bands bangles were the first and original in the market, giving you the assurance of top quality made products, genuine and non-toxic materials, and non cheap-imitations. We are a Singapore home-grown brand and proudly represent local small businesses in the region.
Our Wee Bands Silk products are also the first and original in Singapore, boasting the highest grade 6A long fibre Mulberry Silk, with a thickness of up to 22 Momme. We utilise the strictest standards and only allow non-toxic dyes. So whether you choose one of our luxurious Silk Scrunchies, Face Masks, Hairbands, or Pillowcases, sleep soundly every night knowing your Wee Bands product was produced with the utmost care and attention to detail. From high-end quality materials, our silk products are delicate on even the most sensitive of hairs or skins, including babies'!
Be Authentic. Be You.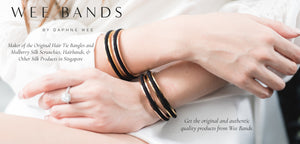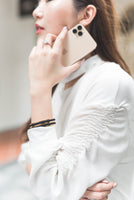 How It All Began
Founder and creator of Wee Bands, Daphne Wee, realized the need to replace unsightly hair ties that interrupted the flow of photogenic moments, let alone ones that left irritation marks on people's wrists. Without removing any of its core function, she combined style and elegance to reinvent and enhance the way people wore hair ties around the wrist. And thus, Wee Bands was born.
See More
A Band for Every Occassion
Mask Chains. Gorgeous.
Whether it's for that special date, or anniversary, Wee Bands provides the perfect chain for you.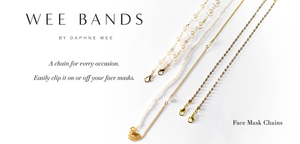 All my friends are in love with my weebands. Theyre like we'll wear it everyday!!! Omg weebands are the best! The classic petite one is perfect for the small bands! The d lite is literally light! The classic is <3 <3 <3 I mean I didn't make a mistake in buying it.

Francis T.
Hello! Just wanted to let you know that your silk hair ties are by far the best I've tried! I see less hair falls after using them for 2 months. The bands are stretchy and doesn't lose the elasticity fast! The ties fit so nicely on the wirst (not too tight and not too loose) and looks great as an arm accessory :D

Sarah W.
I love Wee Bands' masks soooo muchhhhh! No strain on my ears/face even I wear it whole day at the shop! And many people kept complimenting how pretty it is the bling bling.

Fleur R.
Mine just arrived in the mail along with my second silk mask!! I love your products so much!! Love, from Canada 💖

Makayla K.
Received with thanks dear. It's so beautiful, worth the wait... made so elegantly. And it warms my heart to read the card that came along with it which says... thank you for supporting a local brand 👍 👍

Hema N.
Hi Daphne, I just received the masks! Thanks. Super love them. Fit is so flattering n the material is super duper comfortable ❤️ ❤️ ❤️

Sophia C.
About Wee Bands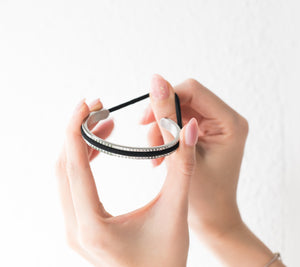 Function
Wee Bands eliminate the pressure around our wrists and turns a functional hair tie into a stylish accessory. This custom-made bangle holds the elastic hair band in place and is suitable for every day use.
Goodbye unsightly indentations and hello to stylish wrist candies!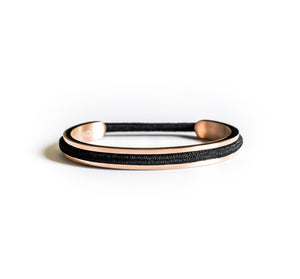 Quality
All our engraved bands are deeply etched to detail using a specialized technique that allows for deeper cuts into the metal, as opposed to surface laser printing. This creates a forever product with words that never fade no matter how often you wear your bangles.
Constant rubbing will not affect our engraved fonts on our bands as we take pride in only producing premium quality products.
Wee Bands is committed in selling only premium luxury goods and we take pride in all our products because we believe you deserve nothing short of the best.
Wear it anywhere and everywhere.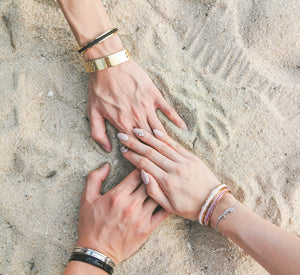 Commitment
We have worked tirelessly with our own jewellers to create quality pieces that go hand-in-hand with accessible prices. Wee Bands are made of stainless steel with gold plating and hand polished to a high-shine metallic finish for a delicate and elegant look.
We believe in upholding a strong relation between consumer, supplier, and retailer. Without any compromise to quality, we are committed in providing fair business practices for all our relations, suppliers and customers alike. We wouldn't want anyone to go out without a Wee Band.
Browse Now